—

Facial Aesthetics

—
GMC registered NHS Doctor offering Aesthetic Treatments. Harley Street Trained in Advanced Aesthetics including Anti Wrinkle Treatments. Non-surgical aesthetic treatments are growing increasingly popular as a means of enhancing natural features, without the need of invasive surgery. Treatments on offer are gentle with subtle & rejuvenating results performed by a qualified Doctor, providing you with piece of mind that you will be receiving a range of professional treatments under safe & reliable guidance.
Aesthetic Treatments
Anti-winkle injections:
Anti-wrinkle injections are used to create a fresher and more youthful appearance by causing temporary freezing of the treated facial muscles. The active substance in these injections is Botulinum A toxin. There are several different brands and products on the market which contain Botulinum A toxin. If a client has a preference as to which product is used, we will be more than happy to arrange that.
​The procedure is safe, not painful and is quick to perform.
It is common to have areas of redness, small lumps and bumps, and in some cases very minor bruising after treatment, but these effects will resolve within a few days.
It takes a few days to start seeing the effects of anti-wrinkle injections, and up to 14 days to see the full effects.  The results are not permanent, and clients will usually need a top-up after about 3 months (however some clients may need it sooner).
Anti-wrinkle injections are offered to the following areas;
• forehead
• vertically or horizontally in between the eyes (frown lines)
• the crow's feet or laughter lines around the eyes.
• to correct a "gummy" looking smile.
• on "bunny line" wrinkles either side of the nose
• in the masseter muscles to slim the face, and help with teeth grinding
• in the platysmal bands
​Price will depend on the individual and an estimated price will be provided after a consultation. Treatment can be provided in the same appointment as a consultation.
Prices start from £160
Botulinum Toxin A for Hyperhidrosis:
Hyperhidrosis is the medical term for excessive sweating. It is caused by the nerves which supply your sweat glands becoming over-active. Many people who suffer from this find it an embarrassing problem which often has effects on psychological wellbeing and confidence.
​Botulinum toxin A is an effective treatment for hyperhidrosis. It is applied via a fine needle just below the skin surface of the armpits. The procedure takes up to 30 minutes.
You will notice reduced sweating within 2-4 days, and the effects will last between 4-12 months.
Treatments can be repeated every 7-16 months to remain effective.
​Prices from £480
Lip Augmentation:
Dermal fillers are based on hyaluronic acid (HA), which is the body's own natural skin plumper. Thinner or less dense fillers are used for surface areas like lips and crow's feet, and thicker ones are injected deeper into plump cheeks. The lip fillers we use are fully reversible from the time they are administered, until the time they are reabsorbed, so we can reverse them in seconds if needed.
The body reabsorbs HA lip fillers within around 6-9 months, depending on the age of the patient, their metabolism, the amount of exercise they do regularly, the normal blood flow to the face and whether they smoke.
The fillers we use contain lidocaine, which is a local anaesthetic, which helps to decrease the discomfort during the injections. We also use a numbing cream prior to injecting, and although this helps a bit with the initial discomfort of the first few injections, it doesn't completely numb the lips.
​Prices start from £165 for 0.5ml, £225 for 1ml
Dissolving treatment:
If you have had lip augmentation with another injector but are unhappy with the results, our Aesthetician can administer a dissolving agent (hyaluronidase) to reverse the effects of the hyaluronic acid filler. This treatment can only be administered by prescribing medical professionals.
Please note that a patch test will need to be carried out first (usually on the forearm) 20 minutes prior to treatment to rule out an allergic reaction.
You will have to wait 5 days after having treatment with the dissolving agent before being able to have your lips re-filled.
Price £160
Cheek Augmentation:
Dermal fillers injected into the check area can add volume and give a fuller, more youthful appearance. It also creates a more contoured look to the face. We use a thicker hyaluronic acid product for cheeks. The effects are seen immediately, and generally last up to 18 months.
Prices start from £300
Smile Lines:
Smile lines (otherwise known as nasolabial lines and marionette lines) are the deep creases which run from the outer boarders of the nose to the lips, and from the lips down to the chin. They become more noticeable as we age. They are easily treated with dermal fillers.
​Prices start from £260
Non-surgical Rhinoplasty
A non-surgical rhinoplasty (nose job) can be effectively used to correct nasal appearances like a nose with a small hump, a nose that has a depression along the bridge, droopy nasal tip, and beak-shaped nasal bridge.
Prices start from £350
Chin and Jawline Enhancement
We use fillers in the chin and jawline to enhance facial balance and proportions. You do not have to get both areas treated, but they often complement each other well.
Prices start from £180 for chin enhancement and £350 for jawline.
Tear Trough
The tear trough is the area between your lower eyelid and cheek and as we age, we can experience volume loss in this area which can often cause dark circles and hollows under the eyes. Tear trough filler treatment quickly and effectively restores lost volume and reduces the appearance of dark circles under the eyes.
Prices start from £320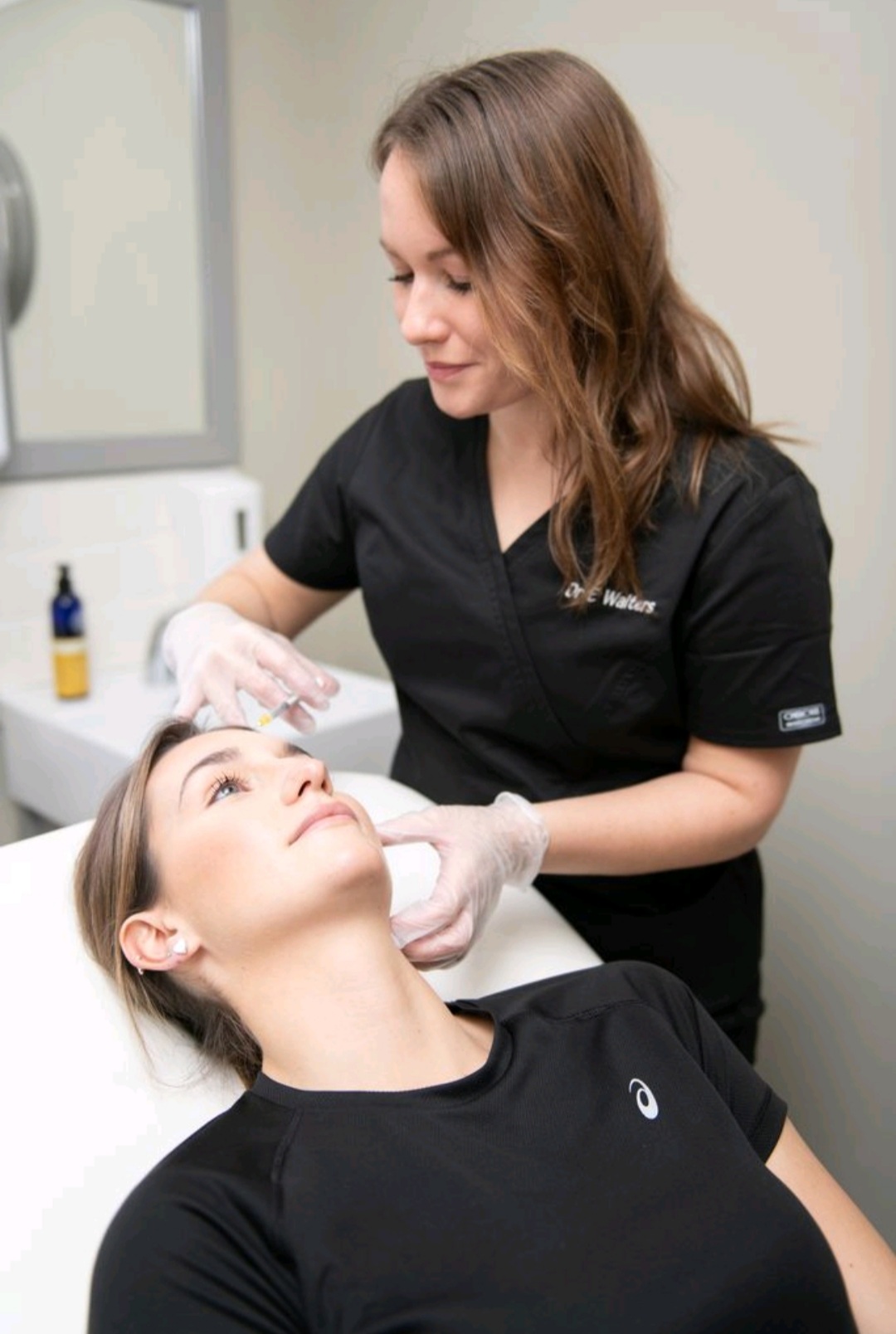 ---
—

Other Services you may be interested in

—
—

Customer Experiences

—
Bronleigh House is a warm and inviting holistic space at the heart of Neath. There is a wide range of treatments available and even a Kitchen offering food and refreshments for loved ones to relax and wait if required. The staff are professional and warm and you are made to feel at home, the second you step inside this contemporary wellness centre — with Ruth D Evans and Nicola Giles.
Visited the cafe for lunchtime snack and was very impressed, lovely outdoor area, lovely food and friendly staff, will definitely visit again.
Feeling brand new after my foot detox and facial reflexology. Absolutely amazing . Cant recommend enough!! Thank you so much Christine !! Xx