—

Conception Reflexology

—
As reflexology stimulates and restores the flow of energy in the body it can help with ovulation and rebalancing the menstrual cycle.
Conception Reflexology is a treatment which targets reflex points to restore the flow of energy and rebalancing of the Ovulation and menstrual cycles.
Stress & Reflexology
Almost all parts of the body are affected by stress in some way and there is evidence to suggest that it may also affect fertility. Cortisol (released in response to stress) can cause the release of an inhibiting hormone that reduces the production FSH & LH, both of which are essential for the release of the egg and implantation of the embryo following fertilisation.
Reflexology can also help to reduce Stress & aid relaxation.
Reflexology Conception Treatment Plan
Ideally it is recommended to  treat both partners
For the Female – it is advisable to commit to 6 months of regular Treatments but at a minimum of 6 weeks, then fortnightly and then Monthly (prior to Ovulation)
Staff
CHRISTINE PERROTT IHHT; MPACT; F.H.T I have always been passionate about Natural Heath and how amazing and capable the body can be in healing itself. Before my journey began to become a Reflexologist I managed…
Contact Information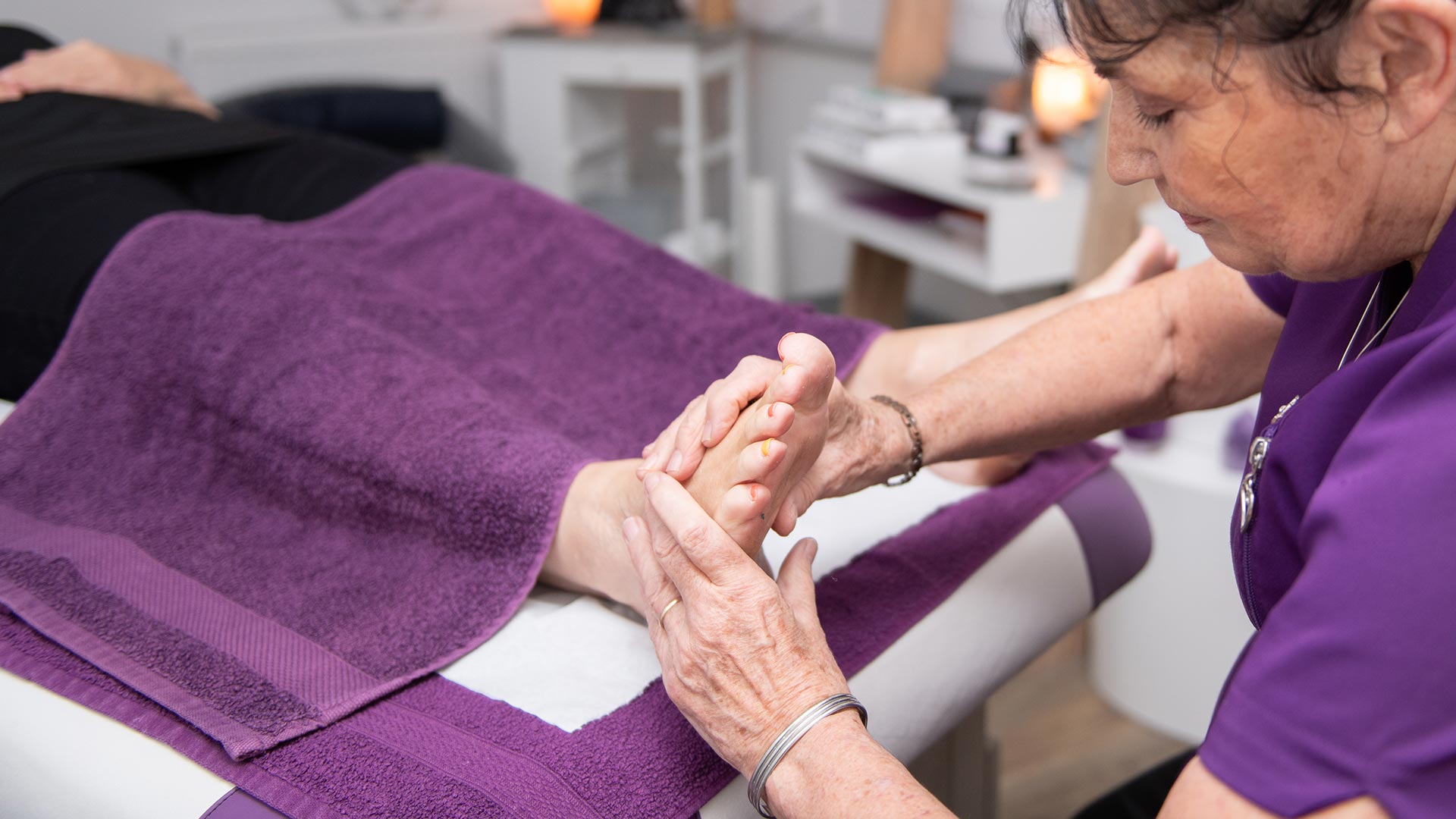 ---
—

Other Services you may be interested in

—
—

Customer Experiences

—
Bronleigh House is a warm and inviting holistic space at the heart of Neath. There is a wide range of treatments available and even a Kitchen offering food and refreshments for loved ones to relax and wait if required. The staff are professional and warm and you are made to feel at home, the second you step inside this contemporary wellness centre — with Ruth D Evans and Nicola Giles.
Visited the cafe for lunchtime snack and was very impressed, lovely outdoor area, lovely food and friendly staff, will definitely visit again.
Feeling brand new after my foot detox and facial reflexology. Absolutely amazing . Cant recommend enough!! Thank you so much Christine !! Xx