—

Hair Loss Solutions

—
Offering alternatives to hair loss for both men and women suffering with all types of hair loss using scalp micropigmentation. We offer a range of alternative solutions to suit your hair loss needs and to help your regain your confidence, by offering you an aesthetically pleasing and safe alternative. This procedure is performed by a qualified and licensed CPD Scalp Micropigmentation practitioner.
Scalp Micropigmentation
Before committing to your Hair loss journey you will be able to receive a free 30 minute Virtual or face to face consultation. This will be an opportunity to meet the practitioner via Microsoft Teams or face to face in the clinic and find out all about the Scalp Micropigmentation treatment, and if it is suitable for you.
After you initial consultation you can  Schedule a free 30 min call back to discuss further and ask any questions.
Treatments include:
Hair Density Treatment
This treatment is ideal for anyone with longer hair, who does not wish to shave it off for the 'buzz cut' look and would instead, like to create the illusion of fuller, thicker hair.
Scar Coverage/Camouflage
This treatment is ideal for anyone with scars that they wish to cover from FUT or FUT treatment, surgery and other reasons with otherwise full hair.
Buzz Cut/Shaved Style
This treatment is ideal for anyone with male patterned baldness or alopecia totalis, who wishes to have the appearance of a freshly shaved head or 'buzz cut'.
Three sessions are recommended to achieve full results, sometimes a 4th. However, clients are ultimately free to choose how many sessions they would like and do not have to book all sessions together. All sessions can be paid upfront, in full or can be paid as you go.
Sessions should be spaced at least 2 weeks apart.
To make an appointment, please book via the book online tab above which takes you to our app or contact Holli directly on:
Call/text/WhatsApp: 07887654593
Email: info@scalpartistryuk.co.uk
DM via Instagram and Facebook @ScalpArtistryUK
Staff
Holli is a CPD accredited, link approved, licenced and insured Scalp Micropigmentation (SMP) artist, specialising in treating individuals suffering with all types of hair loss, whether it be alopecia, male/female patterned baldness, thinning hair and…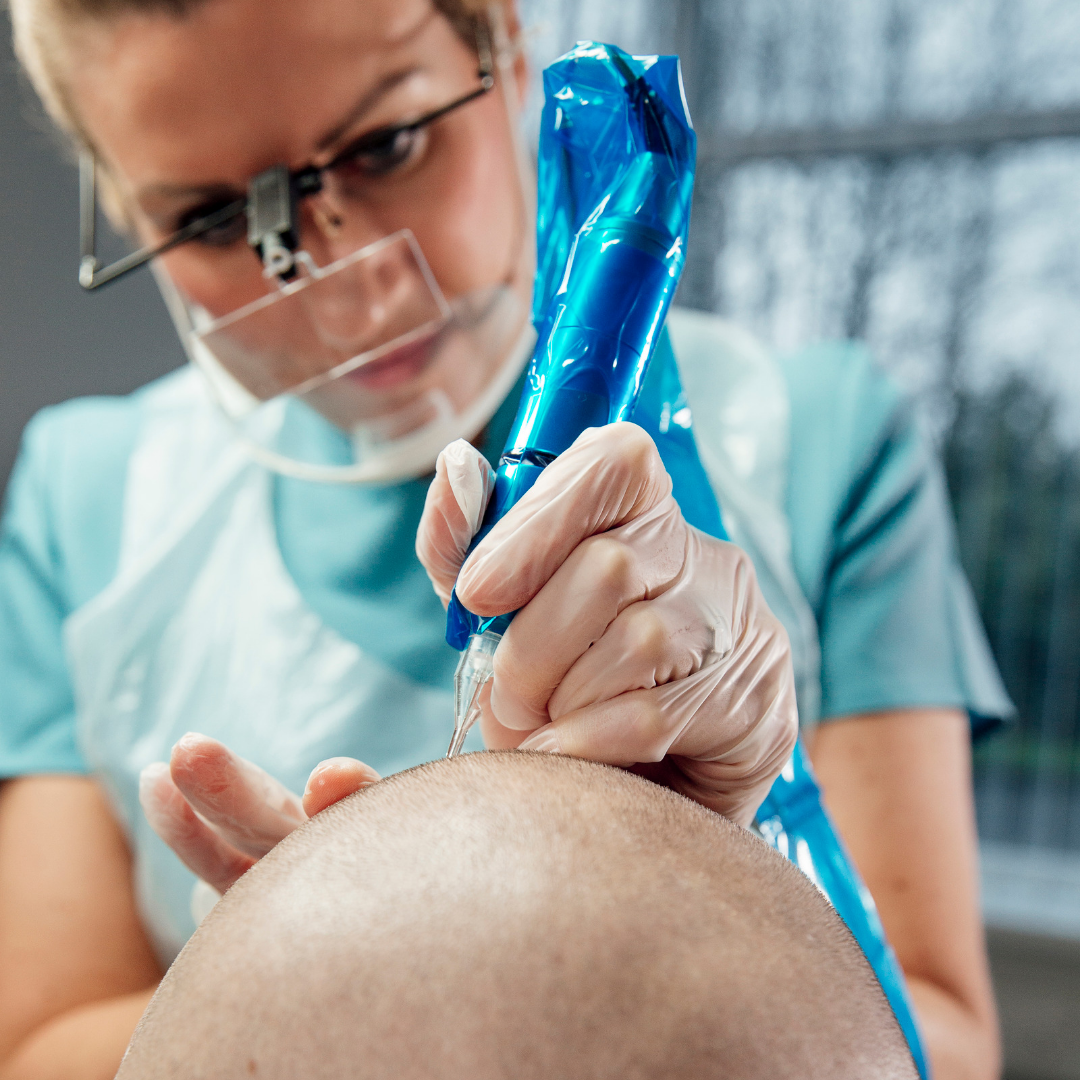 ---
—

Other Services you may be interested in

—
—

Customer Experiences

—
Bronleigh House is a warm and inviting holistic space at the heart of Neath. There is a wide range of treatments available and even a Kitchen offering food and refreshments for loved ones to relax and wait if required. The staff are professional and warm and you are made to feel at home, the second you step inside this contemporary wellness centre — with Ruth D Evans and Nicola Giles.
Visited the cafe for lunchtime snack and was very impressed, lovely outdoor area, lovely food and friendly staff, will definitely visit again.
Feeling brand new after my foot detox and facial reflexology. Absolutely amazing . Cant recommend enough!! Thank you so much Christine !! Xx